Project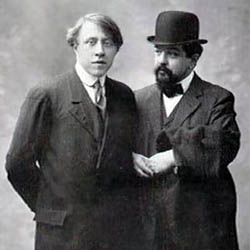 We have finished the Kickstarter project "Les Amis" and are now in the first editing!
Join me as a Backer for my NEW Kickstarter project "Les Amis," a recording of original works for the harp by Claude Debussy and Andre Caplet. Kickstarter  is an online funding platform for creative projects. With only 30 days, I have until December 9, 2012 to fund my campaign or I don't receive a dime.
I have been invited by Conductor Michael Stern to record these brilliant works under his baton with the IRIS Orchestra. This recording will be released by AVIE, the noted label with whom I collaborated on the Parish Alvars/Saint-Saens/Albrechtsburger CD in 2011. Also on this recording, my friends Roberto Diaz, concert violist and President of the Curtis Institute of Music and Jeffrey Khaner, Principal Flutist of The Philadelphia Orchestra will join me on Debussy's Sonata for Flute, Viola and Harp. So I'm pretty excited.
Read More

»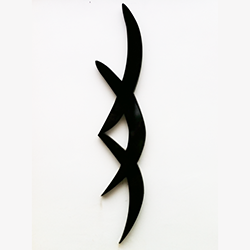 Nu-Shu: The Secret Songs of Women
Dramatic Symphony for Solo Harp, Orchestra and 12 Short Music Films
By Tan Dun
World Premiere Collaboration, Late October 2013
With The Philadelphia Orchestra and Music Director, Yannick Nézet-Séguin
Tan Dun has preserved yet another musical tapestry of his culture by sharing an ancient women's secret language through the voice of the harp. From a remote village in his Hunan home, Tan Dun bonded with the last remaining women who practice this secret code, nu shu –" women's writing" – the only gender-based written language to have been found in the world. Messages written in Nu-Shu along the folds of a secret fan or embroidered in cloth were the only means for a woman to communicate to her sisters. Through the feminine form of the harp this women's secret society will be revealed.
Read More

»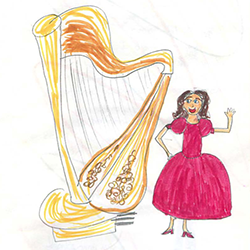 Presentations, Performance Demonstrations and Masterclasses offered in a hand-tailored, accessible format for children and young adults
GLISSANDO was originally established as part of Ms. Hainen's nonprofit, The Lyra Society, to acquaint and excite young people with the harp. Over the past few years, she has developed and maintained a partnership with the Philadelphia Public Schools that provides instruments and private lessons to students.
GLISSANDO maintains the conviction that music nurtures the human spirit, promotes personal growth, and is central to learning and the creative process. Music and the arts are as essential to a well-rounded education as literacy, math and science. GLISSANDO offers its programs as a means of using music as a language through which to speak and help build bridges within local communities.
Read More

»