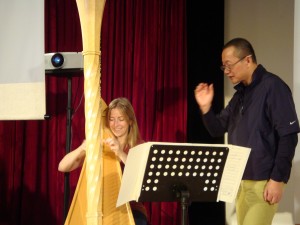 Here I am in Shanghai! The Shanghai Arts Festival is an impressive enterprise with around 450 presenters from around the globe: India, South Africa, USA, Europe and all of Asia is being represented.
Started rehearsing around 9:30 AM this morning, coffee and noodle break, then a 2:30 PM dress rehearsal for the Executive director and Artistic director of the Festival. Somehow I kept my wits.
Here is Tan working with me. As you can see he is quite intense but an amazing artist. I LOVE working with him and I hope our presentation is a big hit tomorrow.
Much needed massage at 8 PM tonight, then off to bed.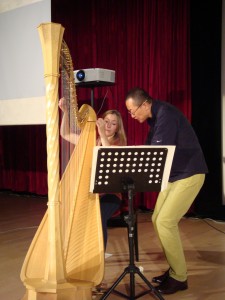 Comments
comments